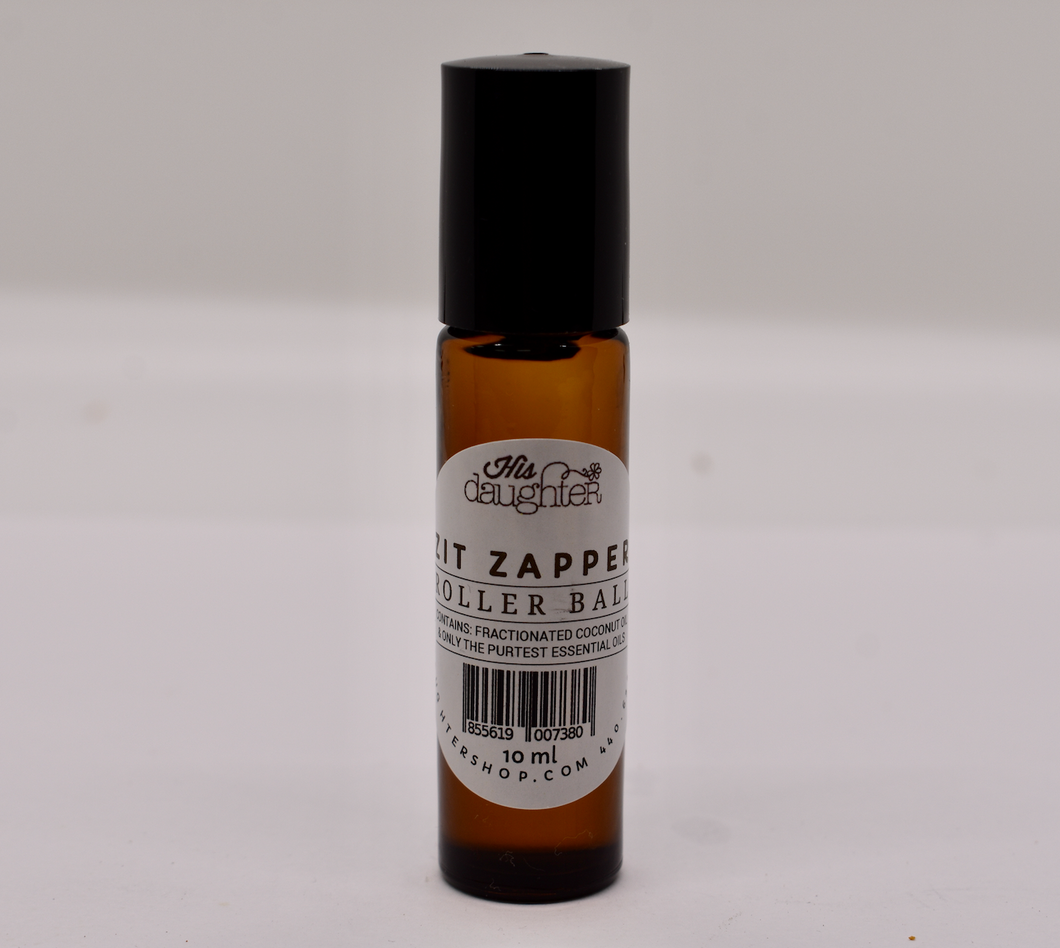 Zit Zapper Essential Oil Blend Rollerball
Regular price $14.00 Sale
Got Maskacne? You need our Zit Zapper! Whether it is a breakout from wearing your Masks or you are just a Teenager in the throes of Puberty, His Daughter Zit Zapper will clear your face in no time!
To Use: Apply liberally on your breakouts!
Comes in 10 ml rollerball.
Ingredients: Tamanu Oil, Lavender Oil, Tea Tree Oil, Carrot Seed Oil, Ylang Ylang, Bergamot Oil, Frankincense Oil.