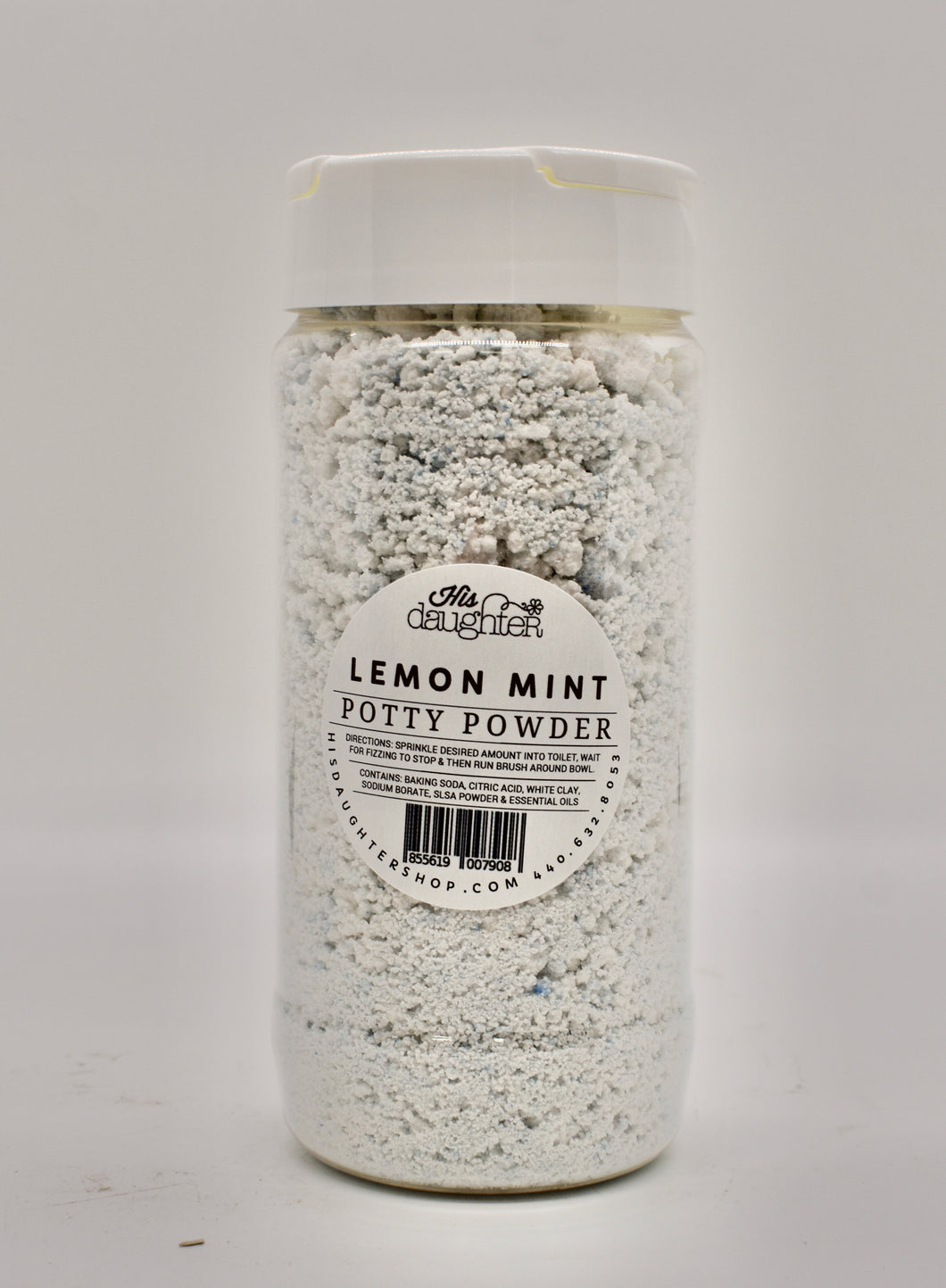 Potty Powder
Regular price $15.00 Sale
A powder version of our potty pellets, this fizzing natural cleaner will leave your toilet bowl sparkly clean and odor free!
Comes in 16 oz jar, with a Fresh Lemon Mint scent.
To Use: Sprinkle some into toilet bowl, wait for fizzing to stop, and then run brush around bowl.
Ingredients:  Baking Soda, Citric Acid, White Clay, Sodium Borate, SLSA Powder, and only the purest essential oils