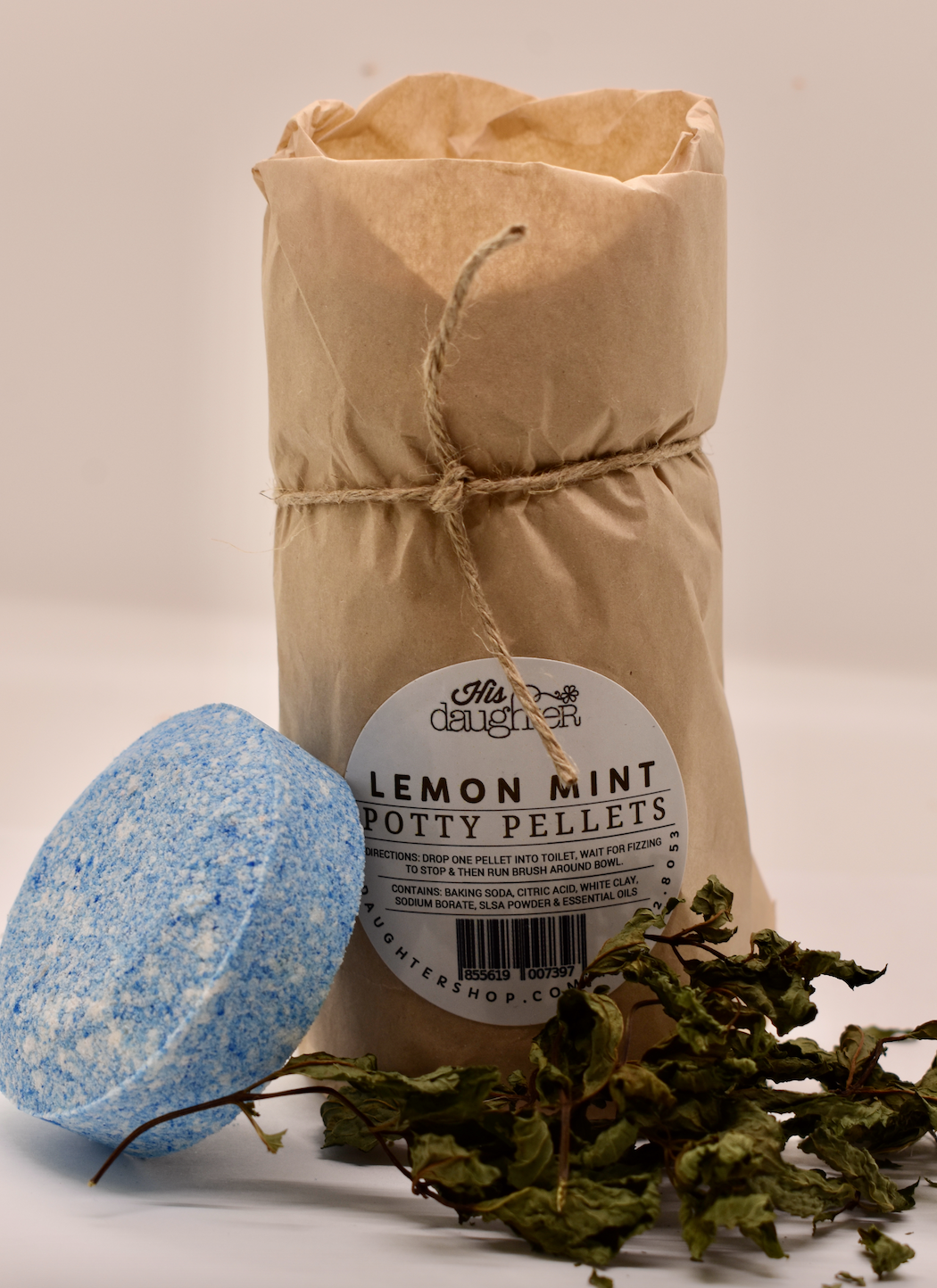 Potty Pellets
Regular price $15.00 Sale
Plop, plop, fizz, fizz, oh how fresh it is!
The fizzing, foaming action of our Potty Pellets cleans and deodorizes your toilet bowl- no matter what you had for dinner last night!
Come in packs of four, with a fresh Lemon Mint scent.
To Use:  Drop one pellet into toilet, wait for fizzing to stop, and then run brush around bowl.
Ingredients:  Baking Soda, Citric Acid, White Clay, Sodium Borate, SLSA Powder, and only the purest essential oils