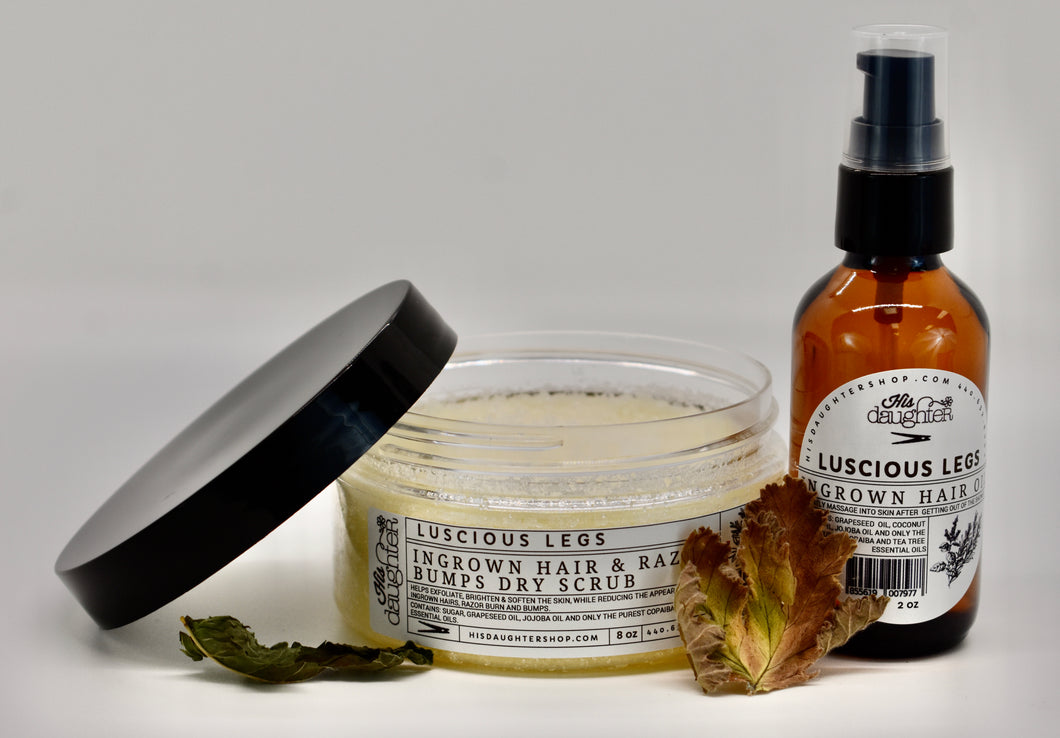 Luscious Legs Set
Regular price $25.99 Sale
Hop in the shower and treat your skin to our exfoliating dry scrub! The combination of nourishing ingredients and essential oils will deep clean your pores and allow your skin to breathe! Our Oil Blend soothes redness and clears pores for fewer ingrown hairs and irritation and offers the ultimate moisturizing to your most sensitive skin!
To Use: Apply Dry Scrub before showering then apply Ingrown Hair Oil after drying off.
Comes in a 8 oz jar & 2 oz glass bottle with pump.
Dry Scrub Ingredients: Sugar, Grapeseed Oil, Jojoba Oil, and only the Purest Copaiba and Tea Tree Essential Oils
Ingrown Hair Oil Ingredients: Grapeseed Oil, Coconut Oil, Jojoba Oil, and only the Purest Copaiba and Tea Tree Essential Oils