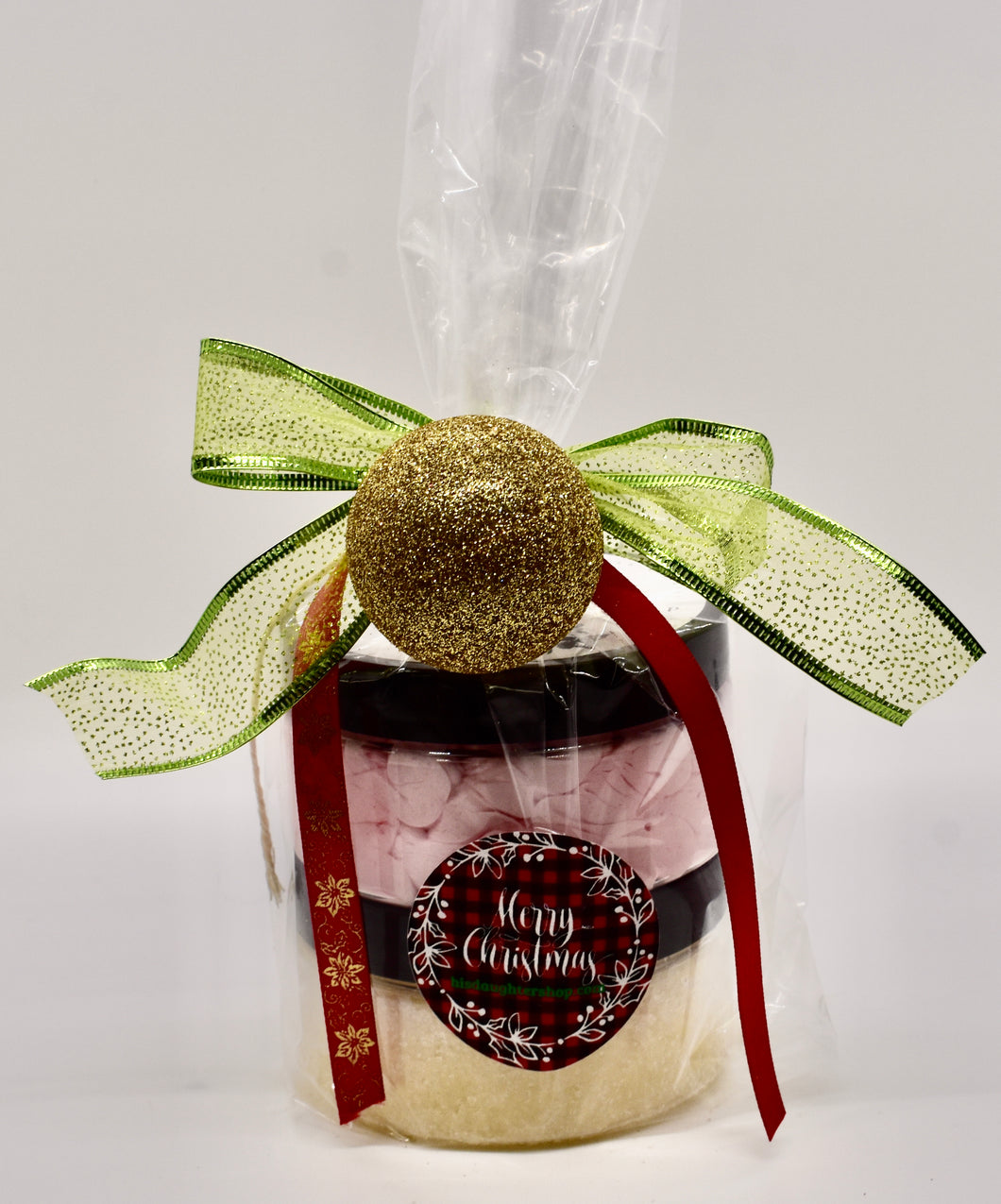 Christmas Stackers
Regular price $22.00 Sale
A perfect sampling of His Daughter spa products for gift giving or yourself. Includes 2 of our best-selling products.
To Use: Follow instructions of each jar.
Comes in 2 8oz jars
Ingredients: Whipped Soap: Glycerine, Sodium Cocoyl, Isethionate, Sorbitol,
Rose Disillate, Steric Acid, Myristic Acid, Disodium Lauroamphodiacetate, Radish Root Ferment Filtrate, Colorant. Lotion: Lotion Base with Calendula and Chamomile Flower Extracts.