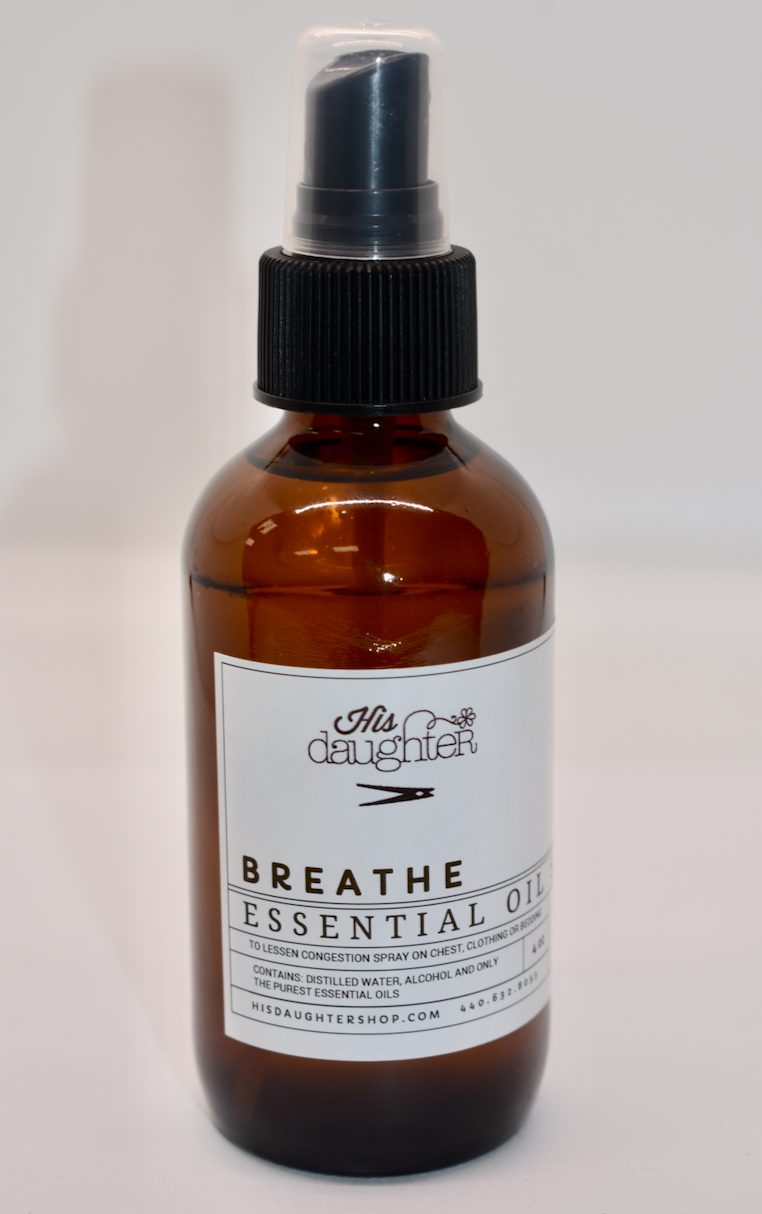 Breathe Essential Oil Spray
Regular price $14.00 Sale
Conquer that stuffy nose! Let our Breathe help to open your passages during flu and cold season. Contains eucalyptus, and as well as peppermint, tea tree, and lemon- all of which will bring you relief! Helps relieve the symptoms of congestion, as well as allergies.
To Use: Spray on your chest or bedding! Can also be used around the entire home.
Comes in 4 oz spray bottles.
Ingredients: Distilled Water, Alcohol, and only the purest essential oils